CRM Personnel
The management of the Centre de recherches mathématiques is composed of a director and deputy directors, selected from among its scientific personnel. While ensuring the sustainability of the CRM, the members of the management team manage its main components, including research support, scientific activities, publications and communications, partnerships and special projects. The directorate relies on the support of a seasoned administrative team to manage the day-to-day activities of the CRM.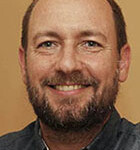 Octav Cornea
Director
directeur@crm.umontreal.ca
514 343-7502
Office 5361
Biographical note

Octav Cornea obtained his PhD in 1993 from the University of Rochester and is a Professor at the Université de Montréal since January 2003. He works in topology and geometry. He was Research Professor at the MSRI (Berkeley) in the Fall of 2009 and a member of the IAS (Princeton) in 2015-2016 when he also held a Simons Fellowship from the Simons Foundation. He was an invited speaker at the Inaugural Mathematical Congress of the Americas in 2013. He serves as Director of the CRM since 2021.
o
---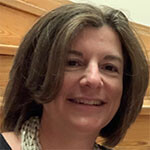 Galia Dafni
Deputy Director – Scientific Programs, Publications and Communications
dafni@crm.umontreal.ca
Office 5321
Biographical note

Galia Dafni is a Professor in the Department of Mathematics and Statistics at Concordia University. She received her PhD from Princeton University in 1993, and held postdoctoral positions at the University of California, Berkeley, and Northwestern University, before coming to Montreal in 1998. Her research is in the area harmonic analysis and function spaces. She has extensive experience as a mentor of young mathematicians at the undergraduate, graduate and postdoctoral level, and has served as both Undergraduate Program Director and Graduate Program Director of her department, as well as on the Women in Mathematics Committee, the Board of Directors, and the Publications Committee of the Canadian Mathematical Society. She served as Deputy Director of the CRM – Publications from 2013 to 2017 and Deputy Director in charge of Publications and Communication in 2022-2023.o
o
---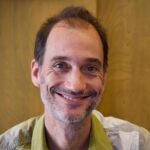 Benoit Durand-Jodoin
Deputy Director – Administration
bdurandj@crm.umontreal.ca
514 343-2335
Office 5351
Biographical note

Benoit Durand-Jodoin has been working as a university administrator since 2012. He worked at UQAM from 2012-2016, where initially served as Administrative Attaché at the School of Visual and Media Arts, and following that, took on the role of overseeing the university's audiovisual investments and systems installations for teaching and research. He joined the CRM team in 2022. Benoit holds a bachelor's degree in music from Université de Montréal and a master's degree in project management from UQAM.
o
---
Alexandre Girouard
CRM Prizes
girouard@crm.umontreal.ca
Biographical note

Alexandre Girouard is a professor of mathematics at Université Laval since 2013. He obtained his PhD in 2008 at the Université de Montréal under the supervision of Iosif Polterovich and Marlène Frigon. He specializes in spectral geometry and his research interests deal with problems of isoperimetric type for eigenvalues of the Laplacian and the Dirichlet-Neumann operator on Riemannian varieties.
o
o
---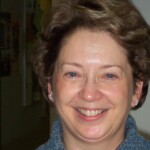 Odile Marcotte
Special Advisor – Partnerships
odile.marcotte@videotron.ca
Biographical note

After obtaining a Ph.D. in operations research at Cornell University, Odile Marcotte taught computer science at the Université de Sherbrooke from 1982 to 1985 and at the Université du Québec à Montréal from 1985 to 2006. In September 2006 she became a Deputy Director of the CRM, a position she held until January 2020. She came back to the CRM in February 2022 as Special Advisor, Partnerships. In 2007 Odile Marcotte organized the first Montreal Industrial Problem Solving Workshop, which was followed by 12 other editions, all organized by herself except the 2021 workshop.
o
o
---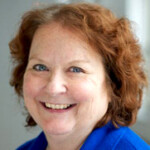 Louise Poirier
Special Advisor – En Avant Math!
louise.poirier.2@umontreal.ca
Biographical note

Louise Poirier is honourary professor at the Department of Didactics of Université de Montréal. A former Dean of the Faculty of Education, she is a specialist in mathematics education, and has turned towards collaborative research in preschool and elementary school. She led a number of collaborative research projects with schools, particularly with the Kativik School Board and the Inuit community, with the Support Program at the Montreal School as well as with the Regional Academy of the Guelmim region in Morocco. In 2021, she was named a Distinguished Member of the Ordre de l'excellence de l'éducation du Québec.
Liliane Antoinette
Secretarial Assistant
antoinet@crm.umontreal.ca
514 343-6111, ext. 4712
Office 5357
o
---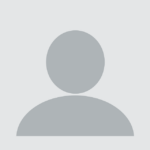 Camila Bazzi Dantas
Administrative Technician
cbazzi@crm.umontreal.ca
Office 5357
o
o
---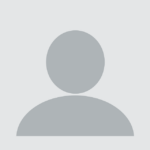 Diane Brûlé De Filippis
Administrative Technician
bruledef@crm.umontreal.ca
Office 5359
o
o
---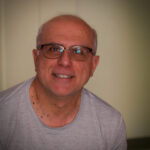 Vincent Masciotra
Principal Coordinator
masciotr@crm.umontreal.ca
514 343-7504
Office 5341
o
---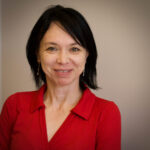 Elena Pukhaeva
Financial Administrative Coordinator
pukhaeva@crm.umontreal.ca
Office 5369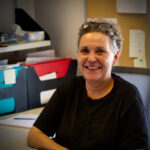 Sakina Benhima
Administrative Coordinator (general program)
benhima@crm.umontreal.ca
514 343-6111, ext. 4729
Office 5367
o
---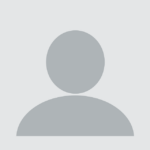 Marion Cesari
Administrative Technician
marion.cesari@umontreal.ca
Office 5345o
o
o
---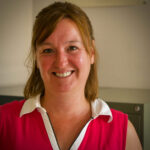 Virginie Leduc
Scientific Activities Coordinator
leduc@crm.umontreal.ca
514 343-2197
Office 5343
o
---